Wil je aanzienlijk meer invloed?
Bewuster van binnen naar buiten leven?
Meer resultaat uit jezelf en anderen halen?
Wil je meer kracht en (zelf)vertrouwen?
Leren hoe je authentiek en onderscheidend kunt zijn?
Wil je op een natuurlijkere wijze leidinggeven?
Wil je meer gevoel van rust en vitaliteit én genieten van jezelf en anderen?
Leren hoe je op natuurlijke wijze jezelf en anderen intrinsiek kunt motiveren?
Wil je meer rendement zien van jouw en andermans vakkennis en werkervaring?
….. of heb je andere 'vragen' waarbij intellectuele kennis en vakinhoudelijke kennis je niet helpen?
Leiderschapstraining 'Mastering your Excellence'
Dan past onze intensieve persoonlijke leiderschapstraining 'Mastering your Excellence' goed bij je. In deze training brengen wij leiderschap terug naar de basis: écht begrijpen wie je in essentie bent en van daaruit resultaten realiseren.
Lees ook ons artikel: 'Persoonlijke Ontwikkeling in je professionele omgeving'.
Leiderschap, de relatie met jezelf
De kwaliteit van 'de relatie met jezelf' is de bron van al je resultaten! Je bewustzijn vergroten rond de invloed van déze relatie is van onschatbare waarde.
De gelaagdheid heeft grote invloed op alles wat je hebt gedaan, hoe je dagelijks communiceert en wat je doet én dagelijks gaat doen (verleden – heden – toekomst).
People Unlimited versterkt door je in deze leiderschapstraining de essentie en invloed van authentiek zelfmanagement, menselijke communicatie en effectieve relaties te laten ervaren, bij het realiseren en voorbijstreven van persoonlijke en organisatiedoelen.
4-daagse training in persoonlijk leiderschap
In drie aaneengesloten dagen en een vierde dag krijg je een glashelder inzicht in je eigen functioneren en dat van de ander(en). Jouw invloed zal sterk toenemen door de verbeterde relatie met jezelf en met collega's, klanten en dierbaren. Je versterkt jouw vermogen om je effectief te verhouden tot alle omgevingsfactoren (verleden – heden – toekomst).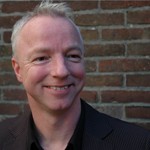 Johan Burghouts, Interim Manager Woningcorporaties & Oprichter Ochtendblauw
Dit is de eerste training die ik gedaan heb die "zoveel terugkomdagen" telt. Iedere dag is er een!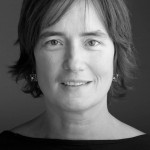 Saskia van de Laak, Medewerker Opleidingen, Organisatie en Personeelsontwikkeling at UMC St. Radboud
In mijn werk is mijn effectiviteit sterk omhoog gegaan. Het contact met mijn collega's is nu intensief en oprecht...
Het unieke van deze leiderschapstraining
Je krijgt glashelder inzicht en aanzienlijk meer grip op je onderbewuste en bewuste communicatie processen, die zich 24 uur per etmaal in je afspelen. Deze bepalen 'wie je bent' en 'wat je doet' en 'hoe je het doet'.
Resultaten die beklijven. Lees uit de ruim 80 referenties.
Deze training is ontwikkeld en wordt verzorgd door senior trainer Nico Koomans (eigenaar en oprichter People Unlimited).
Welke resultaten kun je van deze leiderschapstraining verwachten?
versneld en kwalitatief beter (team)doelstellingen realiseren;
effectiever omgaan met confrontaties en teleurstellingen (verleden – heden – toekomst);
weerstand overwinnen;
effectiever omgaan met emoties van jezelf en anderen;
authentiek leiderschap ontwikkelen;
meer energie, geestkracht en zelfvertrouwen;
succesvol veranderen (je zit vast);
ambities helder krijgen en deze waarmaken;
meer van binnen naar buiten leven;
door persoonlijke ontwikkeling meer groei en betekenis in je leven krijgen;
en nog veel meer…
Wil je meer weten over onze leiderschapstraining?
Lees dan meer over deze unieke leiderschapstraining en kijk ook eens naar hoe anderen deze training hebben ervaren. Of neem contact met ons op voor uitgebreide informatie!