Ben je gestrest, bijna overspannen of burn-out?
Loop je tegen jezelf aan?
Wil je beter leren omgaan met jezelf, de ander(en) en dominante stress factoren?
Wil je de balans tussen je werk en jouw privé leven herstellen?
Ontbreekt het je aan zelfvertrouwen en energie om te re-integreren?
Ben je bang dat het weer mis zal gaan?
….. of heb je andere 'vragen' waarbij intellectuele kennis en vakinhoudelijke kennis je niet helpen?
Wil je meer persoonlijk leiderschap over jezelf en beter voor jezelf zorgen?
Overspannen zijn stopt je motivatie, productiviteit en zelfvertrouwen
Stress, overspannen en burn-out ontstaan op uiteenlopende en subtiele manieren. Onvoldoende effectief zelfmanagement is bij verreweg de meeste mensen de oorzaak, ook al lijkt dat in eerste instantie misschien niet zo!
Je kunt helaas niet tijdig of goed genoeg anticiperen op anderen en situaties. Het overkomt je als het ware. Daardoor wordt je onzeker. Je vermogen om effectief te handelen neemt af. Dit beïnvloedt jouw zelfbeeld negatief.
Op de korte en lange termijn leidt dit tot verlies van motivatie, productiviteit en zelfvertrouwen. Het is frustrerend als je hierdoor gewenste resultaten niet behaalt. En dat kost jou en anderen tijd en geld. Het is nog teleurstellender als je vervolgens negatief wordt beoordeeld, door jezelf en anderen.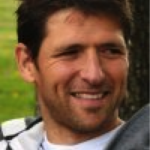 Juriaan Galavazi, Huisarts & Sport Medisch Advies
Ik beschik nu over glasheldere inzichten en ervaringen voor mijn leven, die zijn goud waard.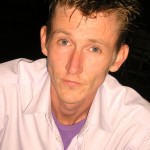 Victor van de Steege, 31 jaar, Teamleider, Agis Zorgverzekeringen N.V
Ik heb altijd veel meer invloed gehad op 'al deze zaken' dan dat ik zelf dacht. En laat dat nou net iets zijn waar ik al héél lang naar opzoek was... 't hebben van meer invloed op mijn functioneren en de resultaten daarin.
Wat te doen bij stress en overspannen zijn? Leiderschap vinden in jezelf!
In de programma's van People Unlimited krijg je glashelder inzicht in je eigen functioneren. Hoe je de dagelijkse uitdagingen aan kunt gaan terwijl je goed voor jezelf blijft zorgen. Dit heeft alles te maken met het ontwikkelen van effectief zelfmanagement en leiderschap over jezelf.
Je leert hoe je goed kunt anticiperen op confrontaties (verleden – heden – toekomst). Je kijkt van uit vernieuwd perspectief naar jezelf, naar anderen en jouw omstandigheden. Je vindt de weg terug naar het opwekken van energie en gezond vertrouwen.
Je krijgt inzicht, grip en leiderschap over jezelf en kunt beter afstemmen met de ander(en). Dat zorgt voor een goed gevoel over jezelf. Dat helpt jou en de mensen om je heen bij het creëren van succes en geluk op een manier die bij je past.
Persoonlijk leiderschap helpt je vervolgens om al je eerder verworven kennis, levenservaring, werkervaring en competenties optimaal in te zetten, waardoor je met minder moeite meer waarde creëert . Voor die waarde wordt je beloond.
Doorgrond je eigen gedrag en realiseer nieuwe resultaten en doelen!
De persoonlijke training Mastering your Excellence besteedt volop aandacht aan het begrijpen en veranderen van communicatie-processen die op onbewust niveau in jezelf afspelen en kunnen leiden tot stress en overspannen zijn.
Wat kun je doen om stress en overspannen zijn te transformeren?
Hoe kun je het voortaan voor zijn?
Hoe kom je uit een burn-out situatie?
Hoe voorkom je dat je opnieuw overspannen raakt?
De training Mastering your Excellence helpt je om jouw doelen makkelijker en plezieriger te realiseren! Dit is goed voor jezelf en voor de samenwerking met de mensen om je heen.
Lees ook ons artikel: 'Persoonlijke Ontwikkeling in je professionele omgeving'.
Persoonlijke Ontwikkeling, de relatie met jezelf
De kwaliteit van 'de relatie met jezelf' is de bron van al je resultaten! Je bewustzijn vergroten rond de invloed van déze relatie is van onschatbare waarde.
De gelaagdheid heeft grote invloed op alles wat je hebt gedaan, hoe je dagelijks communiceert en wat je doet én dagelijks gaat doen (verleden – heden – toekomst).
People Unlimited versterkt door je in deze persoonlijke ontwikkeling training de essentie en invloed van authentiek zelfmanagement, menselijke communicatie en effectieve relaties te laten ervaren, bij het realiseren en voorbijstreven van persoonlijke en organisatiedoelen.
Wil je meer weten over onze training Mastering your Excellence?
Lees dan meer over deze unieke training en kijk ook eens naar hoe anderen deze training hebben ervaren. Of neem contact met ons op voor uitgebreide informatie!